Parcel insert reimagined.
Targeted. Smart. Offline.
80% of companies wish they had started sooner
Performante Neukundenakquise mit gezielten Paketbeilagen
Agil, individualisiert und nur bei Ihrer Zielgruppe platziert: klingt nach Online-Marketing, sind aber smarte Paketbeilagen. Der Unterschied zum klassischen Paketbeileger?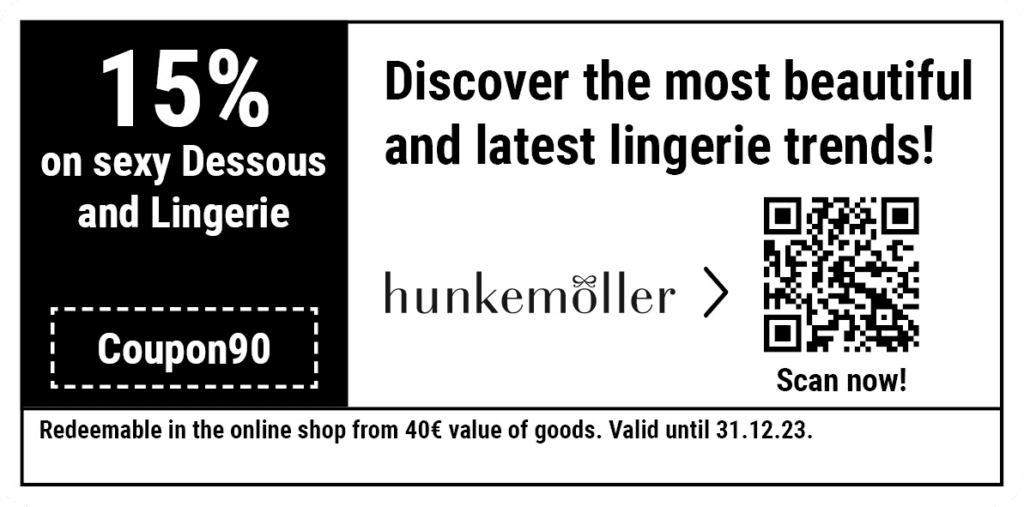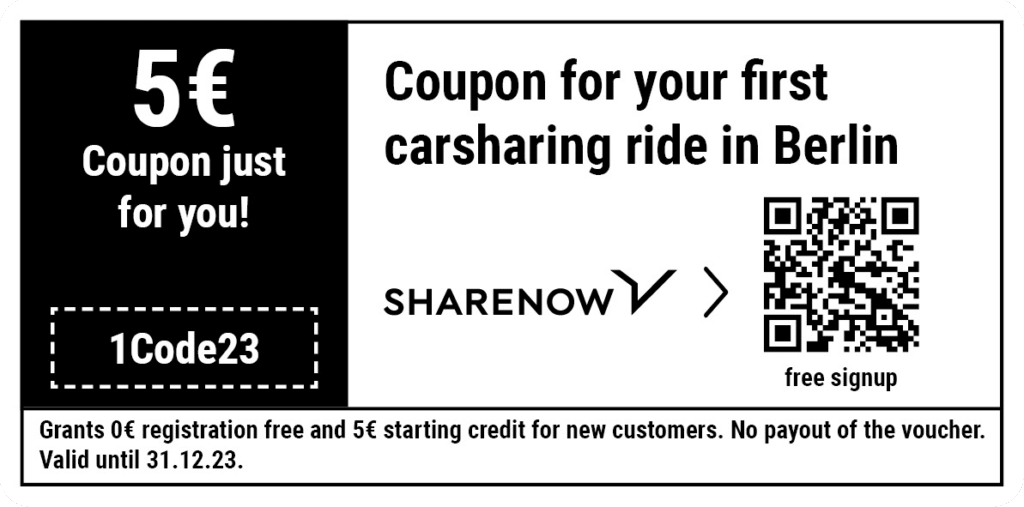 Lisa's Parcel fits every targeting option of the campaign
(female, 18-30 J., Germany, fashion order) 
Mark's parcel fits all targeting options of the campaign
(male, 27-50 y., lives in Berlin)
Mehr Umsatz durch eine zielgenaue Neukunden-gewinnung.
Targeting wie im Online-Marketing mit den Vorteilen eines Offline-Mediums.
Echtzeit-Kampagnen können sofort live gehen und jederzeit pausiert werden.
Digitales Tracking mit exakter Attribution liefert Einblicke in die Performance.
Calculate range and costs
Get an estimate of the range and costs of your ParcelDealz campaign with just a few details.
Higher performance
with targeted ads
Smarte Neukundengewinnung mit Paketbeilagen aus dem Labeldrucker
Nutzen Sie smarte Paketbeilagen als Erweiterung für Ihre Neukundenakquise. Erstmals können Sie Paketbeilagen Kampagnen aufsetzen, verwaltet und tracken, wie Sie es aus dem Online-Marketing kennen. 
Zusätzlich profitieren Sie von den Vorteilen eines Print-Mediums, das ohne Opt-In auskommt, keine Cookie-Blocker kennt und eine 100%ige Öffnungsrate genießt.
Selektieren Sie Ihre Zielgruppe nach vielfältigen Kriterien wie Alter, Geschlecht, Wohnort auf Postleitzahleben, Kaufkraft anhand des mtl. Haushaltsnettoeinkommens und das Interesse über die gekauften Produkte im Paket.
Individuelle Coupon– und QR-Codes machen Ihre Offline-Werbung online messbar. Das Dashboard zeigt Ihnen, in welchen Paketen und somit bei welcher Zielgruppe Ihre Paketbeilagen-Kampagne am besten performt.
Erfahren Sie here mehr, wie ParcelDealz in der Praxis funktioniert.  
Paketbeilagen müssen nicht immer bunt sein – aber smart!
Labeldrucker, die bereits in jeder Logistik vorhanden sind, ermöglichen den On-Demand-Druck der Paketbeilage. Da wie bei Retourenlabels auf Thermopapier gedruckt wird, sind ParcelDealz Anzeigen schwarz-weiß.
The Performance des Formats hat sich dabei mehr als bewiesen, das bestätigt die Zahlen unserer Kunden sowie unser A/B Test. Die Conversion-Rate des schwarz/weiß Formats performte gleich gut wie die klassischen Paketbeilagen Formate (49% zu 51%).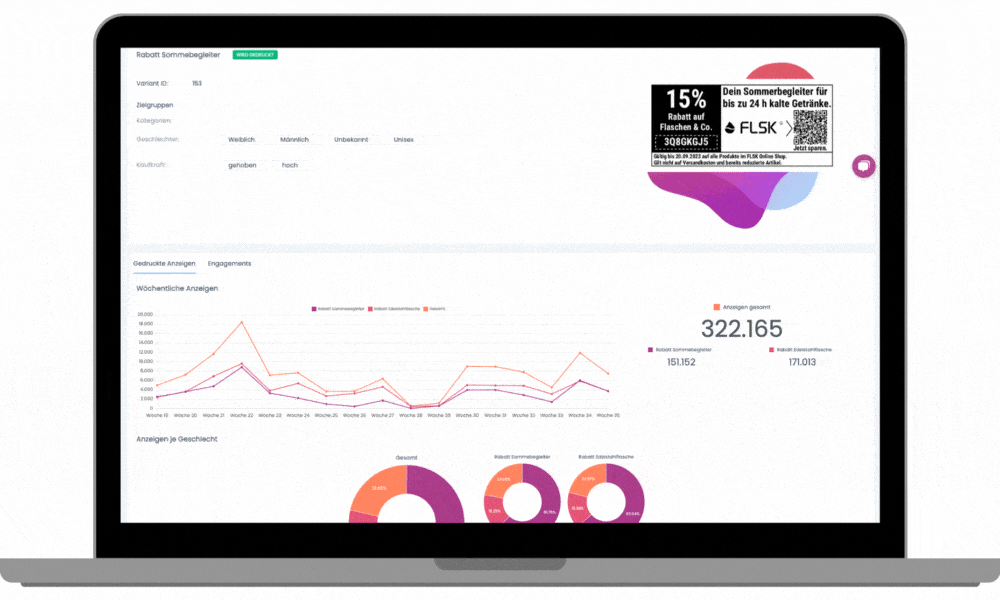 Digitales Kampagnen-Reporting
In welchen Paketen performt Ihre Kampagen in besten? Das digitale Tracking mit exakter Attribution über QR-Codes und individuelle Gutscheincodes gibt datenbasierte Einblicke in die Zielgruppe.
Sie erhalten in Echtzeit alle wichtigen Metriken der Gesamtperformance sowie spezifische Zielgruppen-Parameter zu der Performance nach Geschlecht, Kaufkraft und Wohnort auf einen Blick. So können Sie Ihre Paketbeilagen-Kampgen jederzeit agil anpassen. 
Erhalten Sie in einer kurzen Demo einen Einblick in die Funktionen des ParcelDealz Dashboards.
FAQ - frequently asked questions