Parcel insert reimagined.
Targeted. Smart. Offline.
80% of companies wish they had started sooner
More revenue through targeted new customer acquisition
ParcelDealz is your advertising space for smart parcel inserts. What's the difference to conventional parcel inserts?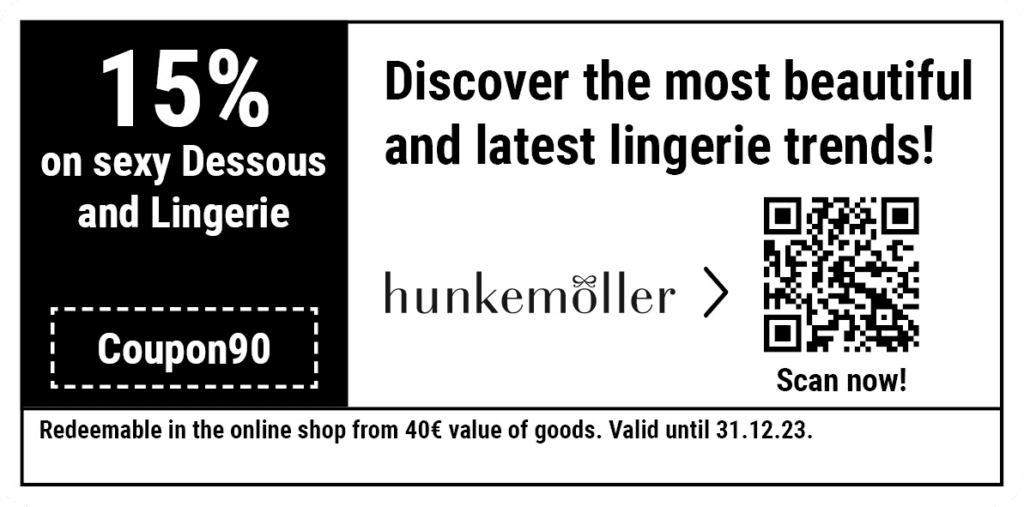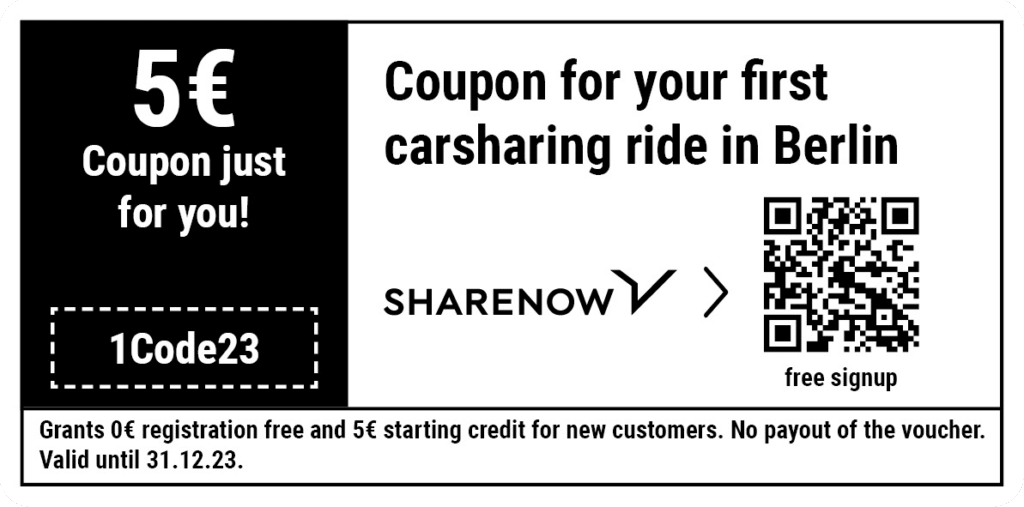 Lisa's Parcel fits every targeting option of the campaign
(female, 18-30 J., Germany, fashion order) 
Mark's parcel fits all targeting options of the campaign
(male, 27-50 y., lives in Berlin)
Smart print format for more performance
ParcelDealz is your smart solution! We rethink the parcel insert and revolutionize targeting and the printing process.
(Video in german only) 
Print-on-Demand
Just the right amount. The insert is printed on demand. Increase output at the same cost and advertise in a sustainable way.
Targeting for each parcel
Male, 20-30 years old, plays handball but not soccer and lives in Hannover? Reduce spreading losses by addressing target groups precisely.
Real-time campaign
Stay agile and save long lead times. Your insert goes live in just 48h. Flexibily start and pause the campaign.
Campaign Reporting
In which parcels does your ad perform best? Digital tracking with exact attribution provides data-based insights into the target group.
Calculate range and costs
Get an estimate of the range and costs of your ParcelDealz campaign with just a few details.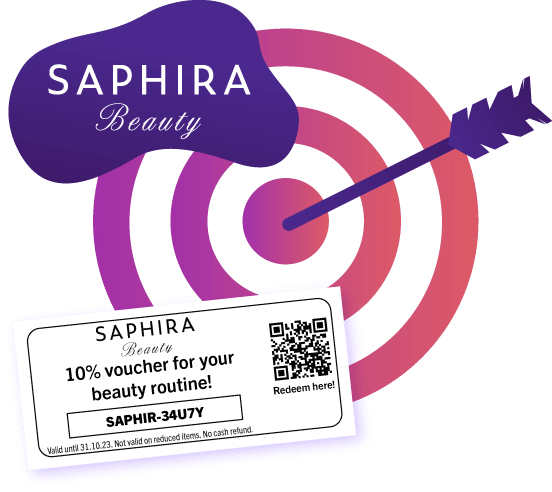 The premium brand Saphira Beauty is running a parcel insert campaign via ParcelDealz to drive new customer acquisition for its online store.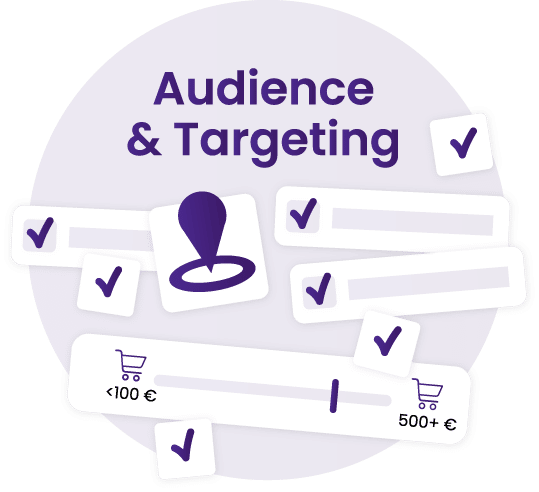 Saphira Beauty defines its audience based on specific targeting options such as age, gender, place of residence, purchased products and order value.

The targeting defines in which parcels the campaign is distributed. If there is a match with the order data, the ParcelDealz ad is printed just-in-time on the shipper's label printer and enclosed with the parcel.
The campaign of
Saphira Beauty reaches...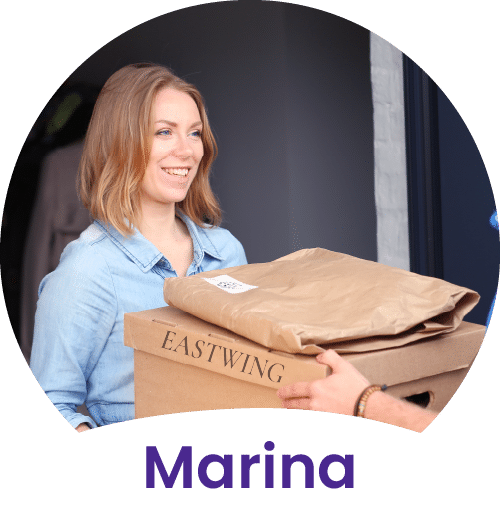 32 years old
from Düsseldorf
has ordered Interior articles from Eastwing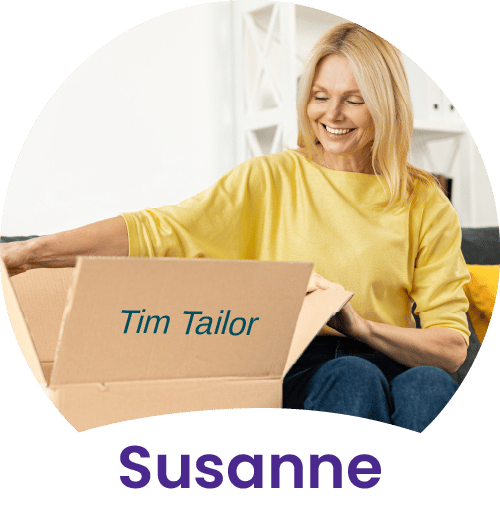 48 years old
from Munich
Has ordered women's fashion from Tim Tailor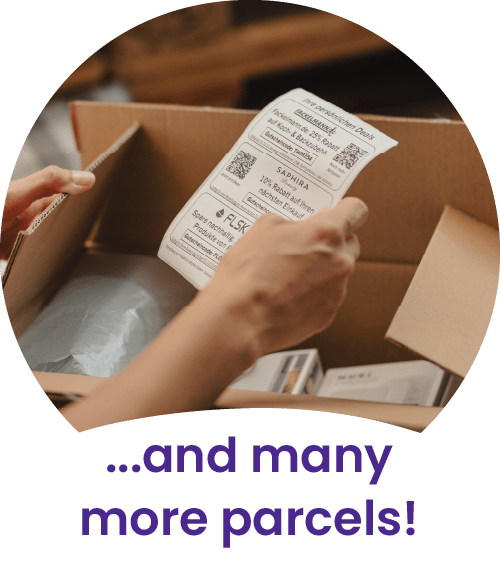 The campaign is played out to many more parcel recipients that match the targeting settings.
Higher performance
with targeted ads
Smart acquisition of new customers without online hurdles
Detailed targeting, high reach on a small budget and the success in black and white - classic online marketing works. But what if your ideal customers can't all be reached there? Opt-ins, ad blockers and spam filters are doing their part.
Umgehen Sie diese Online-Hürden mit ParcelDealz Paketbeilagen als smarte offline Ausspielfläche zur Neukundengewinnung. Selektieren Sie Ihre Zielgruppe nach vielfältigen Kriterien wie etwa Interesse, Vorlieben, Alter, Geschlecht und Location.
You benefit from a 100% open rate and reach new customers in a positive moment of unpacking. The smart advertising space at your fingertips reaches the right target group even with a small budget. Individual coupon and QR codes make your offline advertising measurable online.
It doesn't always have to be colorful - but smart!
The on-demand parcel insert from ParcelDealz comes out of the label printer in black and white. The performance of the ParcelDealz format has more than proven itself - this is confirmed by our enthusiastic customers as well as our A/B test. The conversion rate of the black-and-white format performed just as well as the conventional parcel insert formats.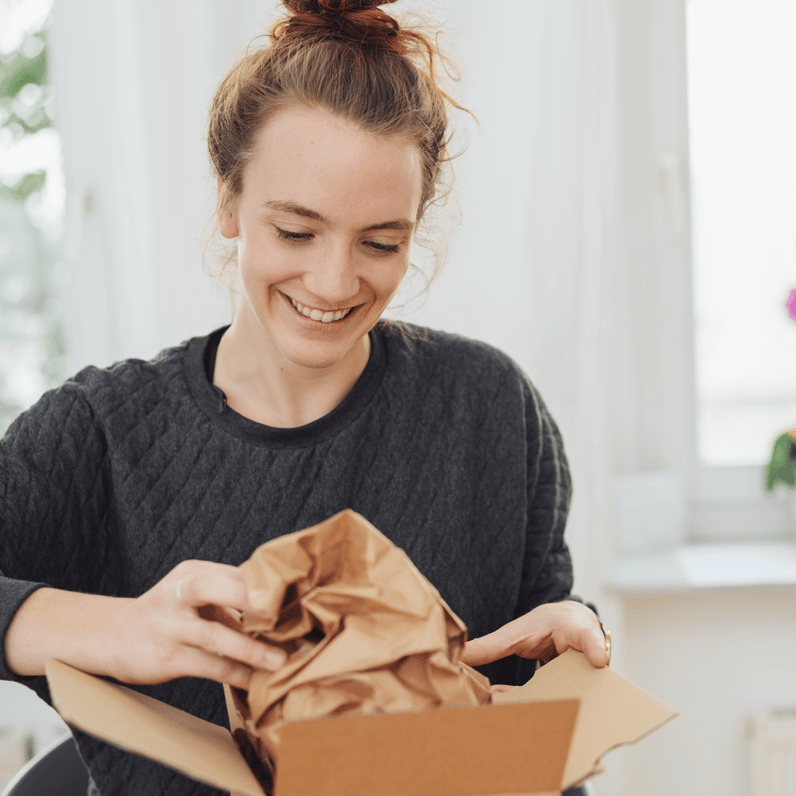 Test your own campaign now
FAQ - frequently asked questions